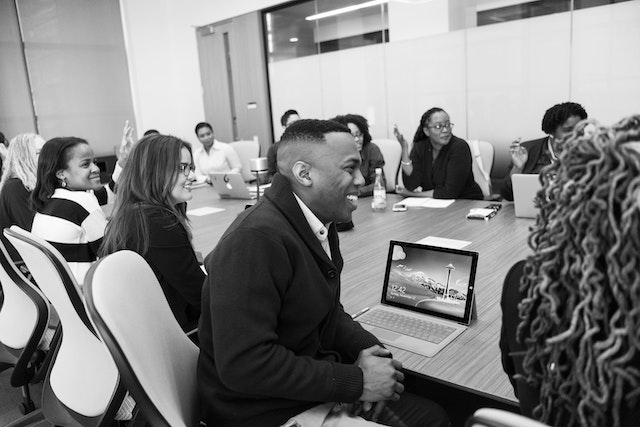 MSME REIGNITED
MSME Reignited: Hope for Tomorrow
Live Your Dream Enterprises Ltd is a leading consultancy firm committed to empowering MSMEs, youths, and women business owners to navigate uncertain economic times and thrive in today's dynamic business environment. For over five years, we have championed practicable and inspiring training programs, as well as various interventions that accelerate business growth and development in the MSME space. Our collaborations with the International Labour Organization (ILO) and other reputable organizations locally and regionally have allowed us to impact hundreds of MSMEs and the workforce from diverse sectors. We are thrilled to announce our upcoming event, "MSME Reignited," and we extend an invitation to you to partner and grow with us!
Event Overview

"MSME Reignited: Hope for Tomorrow" is a one-evening dinner party that will convene over 100 participants, including entrepreneurs, innovators, Entrepreneur Support Organizations (ESOs), academia, investors, policymakers, and private sector leaders. The event aims to explore collaborative strategies for MSMEs' growth and sustainability in the face of prevailing economic instability and uncertainty. It will feature keynote speakers, panel discussions, networking opportunities, and more, providing valuable insights and actionable solutions for our target audience.
Event Themes
MSME Reignited: Emphasizes the need for support assurance to MSMEs to continuously renew and rethink their approach to building profitable and sustainable enterprises.

Hope for Tomorrow: Highlighting the importance of collaboration, partnerships, and networking in achieving business success in dynamic and uncertain times.
Event Objectives
Raise Awareness:

Raise awareness about the challenges and opportunities faced by MSMEs, youth, and women in business in today's business landscape.

Equip and Inspire:

Inspire and empower attendees by providing valuable insights, knowledge, success stories, and strategies for business growth and sustainability.

Foster Networking:

Create opportunities for networking and collaboration among attendees, including MSMEs, youth, women in business, and corporate representatives.

Enhance Stakeholder Relationships and Collaboration:

Strengthen relationships with existing stakeholders by showing appreciation and recognition for their continued support and loyalty. Promote collaboration with potential partners.

Promote Sustainability: Raise awareness about sustainability in businesses.
Key Features
Success Stories Showcase:

Sharing impactful success stories of businesses and individuals who have benefited from our consultancy services.

Keynote Addresses:

Thought-provoking keynote speeches from industry leaders and experts on entrepreneurship, empowerment, and business impact.

Expert Panel Discussions:

Engaging panel discussions on current challenges, opportunities, and strategies for sustainable business growth.

Recognition and Awards:

Acknowledging the contributions of our clients, sponsors, partners, and team members with awards and certificates.

Networking Opportunities:

Creating a platform for attendees to connect, collaborate, and build valuable networks.

Community Engagement:

Involving local businesses and organizations to showcase our commitment to the community.
Event Details:
Event Name: MSME Reignited: Hope for Tomorrow

Date: 15th December 2023

Time: 5:30 to 8:30 pm

Venue: United Kenya Club (UKC), State House, Road, Nairobi




MSME founders/owners can register for Ksh. 2000.00 (early bird offer till Friday 1st Dec. 2023) or Ksh. 2500.00 from 2nd of Dec. 2023.

You can sponsor at least 10 participants (that is Ksh.25000.00) and have your logo put on this page as well as our social media as a sponsor for the event.
Sponsor This Event
Sponsor at least 10 plates (Ksh. 25000) and have your logo here linking to your website, get recognized during the event, and bring your banners plus 2 members.

.Sponsor 20 plates and get all the above plus your logo on all event fliers on social media. And, depending on numbers, you may get some 2 minutes to introduce your organization.



Would You Like to Join Us?
Kindly express interest by filling in the form below: Payment Via MPESA is to Pay Bill 247247 Account 666924. Reach out for other options. Chat on WhatsApp below.
You're Invited
Join us in making a difference in the lives of MSMEs, youths, and women business owners. Your sponsorship of "MSME Reignited" will not only contribute to their success but also enhance your brand's visibility and impact. We look forward to the opportunity to collaborate with you, create a memorable event, and forge a long-term partnership in making a positive difference in the lives of people by creating opportunities for hope, income generation, sustainable development, and decent employment opportunities.
MSME REIGNITED
Speakers & Panelists for the Event
Below are some of the speakers who will be sharing their thoughts and ideas with the attendees of the event.
Panel Moderator of the Day
There will be two panel discussion sessions. Both will be moderated by Kudzai M. Mubaiwa.
Kudzai M. Mubaiwa - Team Leader - SKIIVE
Kudzai is the past board treasurer of AfriLabs, providing support and oversight of the financial management of the largest pan-African network of 400+ technology and innovation centers in 52 African countries. Kudzai was the founding hub manager of Zimbabwe's first innovation hub, Econet Wireless' Muzinda Hub, and thereafter co-founded iZone Hub, a Zimbabwean innovation hub that serves makers, innovators, creatives and small business owners. She is an economic development specialist with expertise in enterprise development, personal finance, digital tools, and digital transformation.

MSME REIGNITED
MC of the Day will be MC on Wheels!
Anthony Muriithi (MC on Wheels) is a firstborn in a family of seven. He was born a 'normal' child until the age of 2 when a polio attack left him paralysed. He is a wheelchair user, hence the stage name MC on Wheels. Furthermore, he attended Joytown Special Primary School for the Physically Handicapped, from where he sat for the Kenya Certificate ....
Read More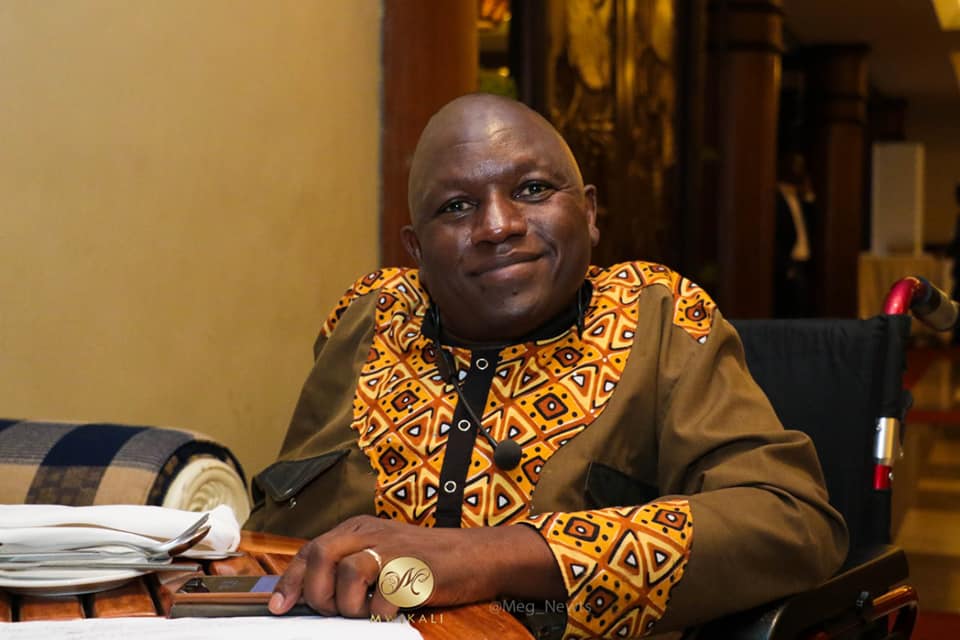 THEMATIC AREAS FOR THE EVENT
The event shall focus mainly on the following key ares...
MSME Reignited
Entrepreneurship & Innovation as a tool for growth
Embracing technology and fostering an innovative mindset in business strategy, understanding and mitigating risks associated with business ventures. Social entrepreneurship explores ways businesses can contribute to societal well-being, while considerations of global expansion present unique challenges and opportunities, blending of creativity, adaptability, and strategic thinking to navigate the dynamic business through the entrepreneurial journey, highlighting technological advancements for MSMEs, creating decent work environments to foster economic development
Sustainability
Adoption of business practices that balance economic success with social and environmental responsibility. It involves integrating ethical considerations into daily operations to ensure long-term viability while minimizing negative impacts on society and the environment. In essence, sustainable MSMEs strive to achieve profitability while contributing positively to the community and minimizing their environmental footprint.
E-Commerce
Market expansion and competitive strategies through online platforms and digital technologies. Reduction of geographical limitations, leveraging online tools for marketing, transactions, and customer interactions.
Policy, Regulations, and Compliance
Navigating regulatory frameworks and current dynamic and tough business environment, compliance best practices and addressing policy challenges faced by MSMEs.
Business Funding (Grants, Equity, and Debt)
Accessing funding opportunities, diversifying funding sources and success stories
Investments for MSMEs
Investment insights for MSMEs for capital growth and preservation
Networking
Creating valid and productive networks necessary for growth and support in current unpredicatable times.
Sponsors
Live Your Dream is doing this in partnership with the following entities: