Authentic Industry Leaders
HOME
With simple and practicable knowledge and skills, we equip and inspire people to be able to achieve their own goals and those of their organizations so that they may Live their Dreams! We bridge the gap between academics or technical skills and the actual achievement and fulfillment in life through the supply of business & soft skills necessary in this pursuit. We work with MSMEs, Corporations, Parastatals & NGOs among others.
"MSME Reignited: Hope for Tomorrow" is a one-evening dinner party that will
convene over 100 participants, including entrepreneurs, innovators, Entrepreneur Support Organizations (ESOs), academia, investors, policymakers, and private sector leaders....
What do we do?
Learn how we can help
Some of the training we offer, includes:
Most important life skills like Selling, Personal Finance Management & Emotional Intelligence.

Helping you Start & Improve Your Business though Innovation & Technology

Building the Capacity of Your Team to Accelerate

Facilitating a Team Building for Better Performance and Scale

Provision of Institutional and One on One Coaching/Mentoring
Provision of all other essential Life/Soft/Leadership & Business Skills to help you Live Your Dream!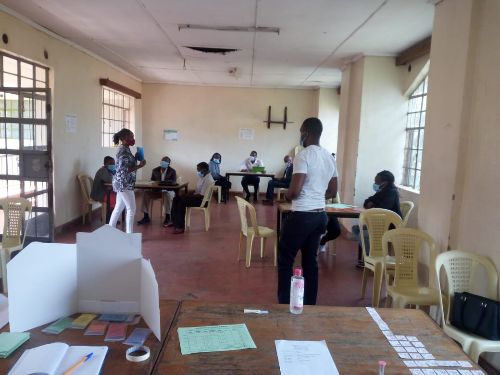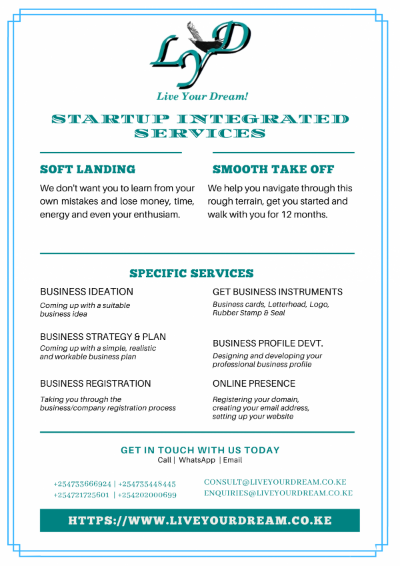 ILO-SIYB
We partner with the International Labour Organization (ILO) in executing the Start and Improve Your Business (SIYB) training content using their approved methodology for those who are keen to implement this curriculum to the letter. If you have a team; whether youth, women, or any special interest group, that you would want to sponsor in any of the SIYB interventions; GYBI, SYB, or IYB; then let us engage.