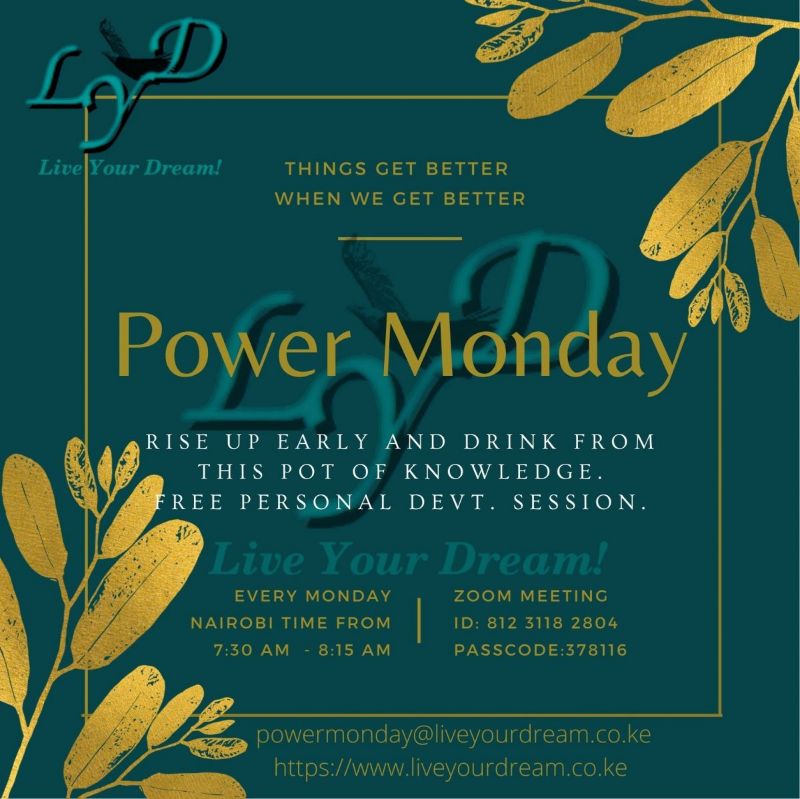 PERSONAL DEVELOPMENT

Every Monday from 7:30am to 8:15am Nairobi time we hold a free personal development session where we read a book and discuss a topic in leadership. These are sessions that have helped to nurture many leaders and change lives. They are held on zoom virtual platform and are open for everyone who can rise early on Monday to be both sharpened and inspired for a better week and life. Join us, taste and judge for yourself. Zoom Link
HERE
Personal Development Groups
A section of the Power Monday team having a physical meeting at the beginning of the year 2022 to share testimonies and goals for the year.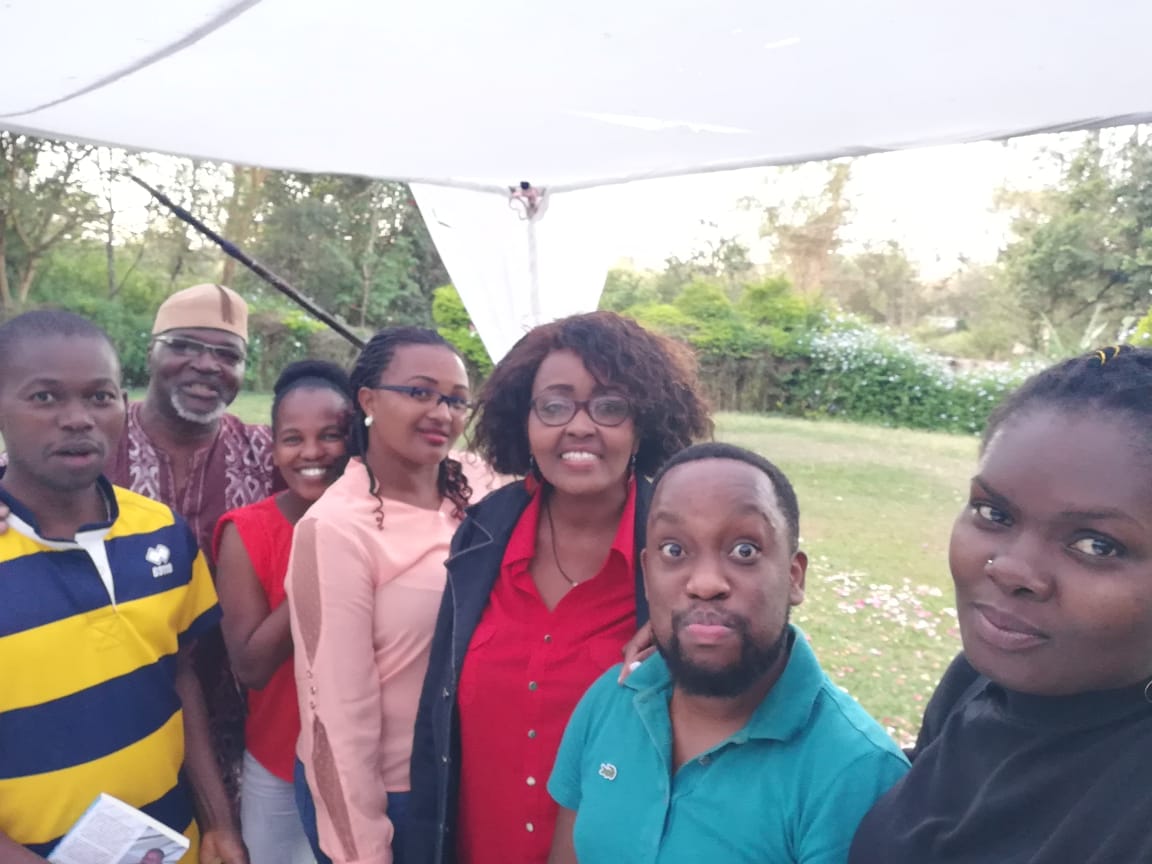 Talks & Mentorship
We provide countless free talks and mentorship sessions to students, youth and women entrepreneurs every year; both virtual and physical. We also help in organizing such platforms.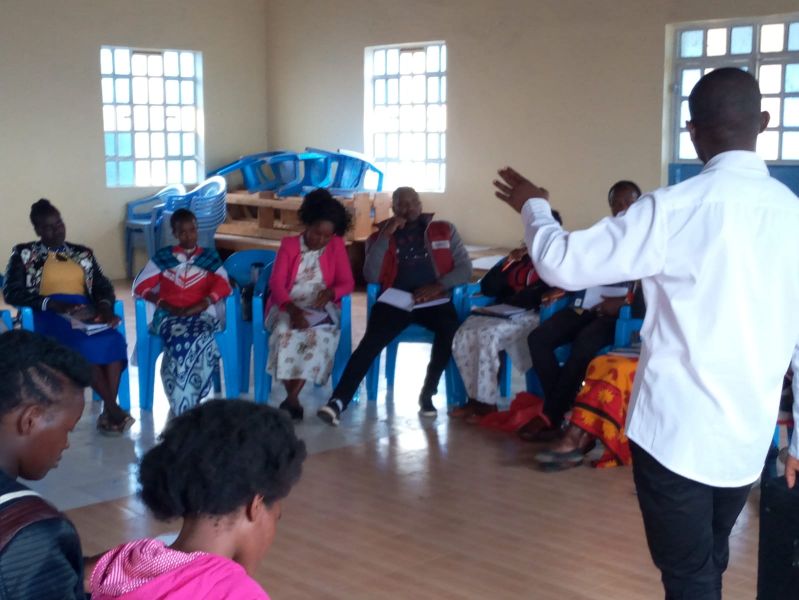 This is a free session we recently started in order to assist the students to pass their exams. Subscribe to the channel and be getting notifications.
Other Resources on YouTube
Besides Power Monday we also hold many other free webinar sessions that people opt in and learn a lot.